98th Annual Meeting – British Association of Dermatologists 3rd – 5th July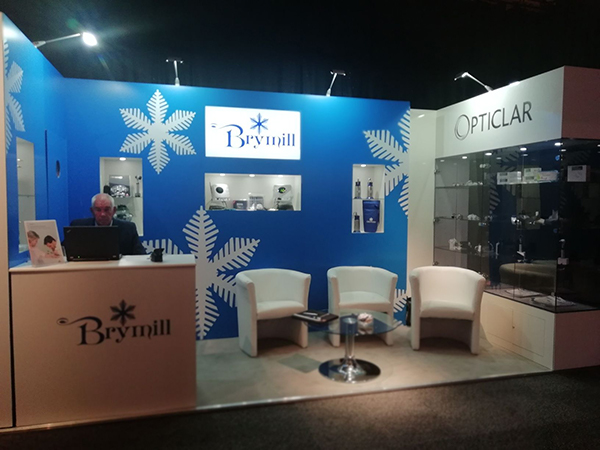 Albert Waeschle are delighted to be partnering Brymill UK for the forthcoming 98th Annual Meeting – British Association of Dermatologists. The meeting is taking place at between 3rd – 5th July at the Edinburgh International Convention Centre.
Keynote speakers include Dr Wolfgang Weyers (Freiburg, Germany), Professor Warren Piette (Chicago, USA) and Dr Hensin Tsao (Boston, USA) who will give lectures on, 'Overdiagnosis in skin cancers', 'Reading the skin to recognise the pathophysiology of purpura, vasculitis, and microvascular occlusion' and 'Therapeutic checkmate in melanoma' respectively. Professor Hywel Williams (Nottingham) will also be giving the Arthur Rook Oration on 'Reducing waste in dermatology research'. More details of the scientific program can be found on the British Association of Dermatologists website – http://www.bad.org.uk/
The shared Brymill/ Albert Waeschle stand (No. E3) will be featuring the OPTICLAR range of dermatoscopes. Working closely with Brymill UK, Albert Waeschle have successfully introduced this instrument to the General Practitioner and Hospital markets. The D-Scope dermatoscope, launched in 2014, has positioned itself as the 'Go To' scope for assessing skin conditions and aiding the early detection of malignant melanomas. The finger tip control for switching between immersion/ polarization filters and focus control have proven to be very well received features by specialists in this field.
We are delighted that the 'NEW' D-Scope Compact dermatoscope will also be promoted. Although early days for this new product, sales have exceeded our early expectations. The iPhone and Smartphone compatibility combined with the microscope grade optics have ensured this dermatoscope has achieved a loyal following within a few months of being launched. This USB desk charging system utilizes the same unique disposable contact system as the original D-Scope minimizing the risk of cross infection.
The full range of OPTICLAR dermatoscopes can be found on Brymill's website – http://www.brymilluk.com/index.php?main_page=index&cPath=3
Please come and visit us on Stand E3. Our new Business Development Manager – Piers Quinn, will be on the stand and would welcome the opportunity of presenting the range to you. He has many years medical experience  selling equipment to the Primary and Secondary care markets. Alternatively if you would like to make contact with him please feel free to contact him at piers@albertwaeschle.com