Supporting the Specsavers Eyeball 2019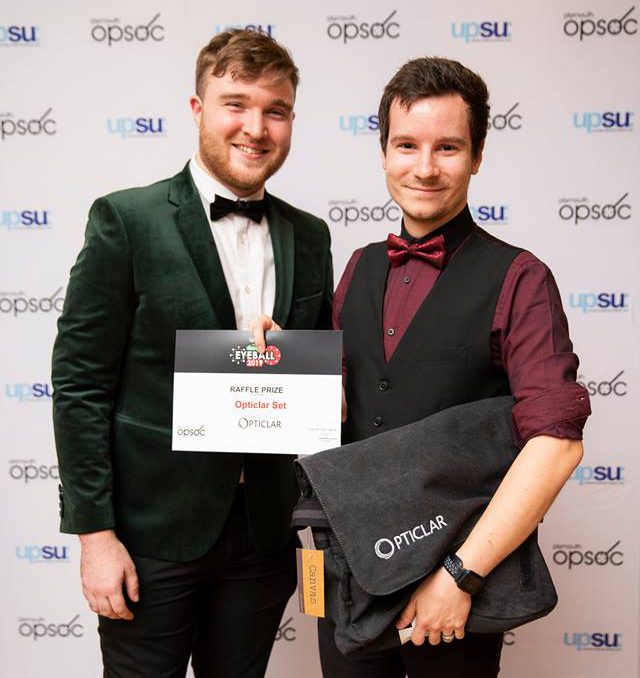 Albert Waeschle are delighted to have supported the Specsavers Eyeball 2019 event that took place on the 15th March organised by the Plymouth Optometry Society based at the University.
Record breaking attendance of 190 Attendees enjoyed an evening of awards, raffle, cake sales and pub quiz resulting in fund raising of £1,200.
Plymouth OpSoc President, Luke McRoy-Jones, spoke about the growth of the society and the importance of industry sponsors:
"The society has developed and grown immensely over the past couple of years, in line with the increasing student numbers on the optometry course at University of Plymouth. Working with the rest of the committee, it's been my pleasure to oversee the organisation of Plymouth's biggest ever Eyeball. 190 attendees is 40 more than last year's event and around double from two years ago. However, we couldn't have done this without our amazing industry sponsors, who we work with closely as a society. It's obvious that these companies are keen to invest in and support the next generation of optometrists. Myself and our students are very grateful for their support".
In particular we are very pleased to announce Geoffrey Filmore as the winner of the Opticlar Ophthalmoscope and Retinoscope Set.
More information regarding the society can be found at their website: